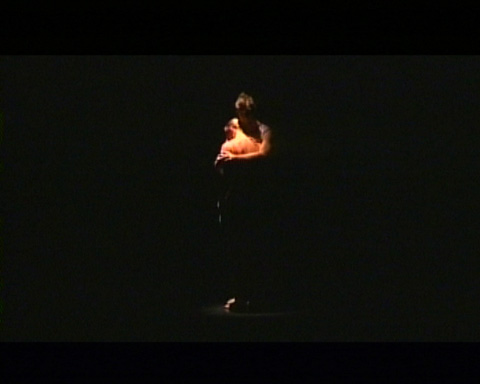 Winner of "The Place Prize 2004"
Category: Contemporary Dance & 12 Channel Sound Installation
Production Company: Bonachela Dance Company
Choreography: Rafael Bonachela
Sound Installation & Original Music: Oswaldo Macia in collaboration with Santiago Posada (StudioAural)
Lighting Design: Lee Curran
Costumes: Txela
"E2 7SD is composed as a performance and sound sculpture of an emotionally charged landscape. The duet was created in 2004 by Rafael Bonachela for The Place Prize Competition. The piece received both the award from the international jury and the audience award. In the same year, 'E2 7SD' also won the Bloomberg New York Choice Award. The piece was originally developed by Bonachela with two English dancers. Sound artists Oswaldo Macia & Santiago Posada incorporated fragments of these dancers' personal diaries into the 16 channel sound sculpture which accompanies the choreography".
E2 7SD was also performed at the Art Plus Dance event at Whitechapel Art Gallery, Dies de Dansa Festival in Barcelona and at Festival cite in Lausanne, Switzerland.